Innovation is

our passion
We are specialists in future-proofing hospitality operations, passionate about innovation & process improvement. Since formation in Australia in 2006, our technology has brought financial, environmental and operational savings to hospitality businesses globally.
Our clients' achievements are our
success
Our goal is to make our clients' daily jobs easier, streamlining their operations and saving them time & resources. We will work together to help you fully reap the benefits of digitising.  
Forget clunky, outdated back-office systems: your business deserves so much better! 
We built DocMX leveraging the latest technologies of web applications, cloud computing and artificial intelligence. 
No endless weeks of consultancy and implementation!
We believe that there is no need to over-complicate digitisation. You will get a user-friendly system, tailored to your specific needs, with only the features that you need.
We aim for the highest quality, security standards and reliable support to gain and keep the trust of our enterprise customers. 
Reliable customer support
whenever you need it
Benefit from our global
footprint
Innovating across many countries, timezones and cultures, we will support you wherever you are.
Streamlining our operations with DocMX, we achieved impressive efficiencies and savings across our properties in Japan. I certainly recommend this cost-effective solution from a reliable partner that understands hospitality.
Regional Finance Director, Hilton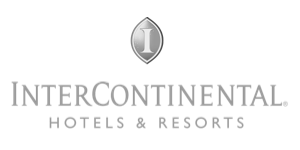 I definitely recommend it to all properties – engage in digitisation and upgrade your ways of working with DocMX.
You will thank them when you see all the potential behind it!
Income Auditing, IHG Group
Recognised and certified
standards
Benefit from the international standards and security of the ISO-certified cloud data storage.
Every year, we undergo a stringent ISO certification process for Information Security Management Systems. 
We are an official Amazon AWS Technology Partner, which means that our technology and hospitality expertise have been vetted & recognised as meeting the requirements of organisations with the highest standards. 
We are proud to have the trust of major
international brands
To receive all DocMX updates, follow us:
Find out how your business can
benefit